As real estate agents will attest, you just never know when the "big deal" will come in. For eXp Realty agents Justin Lott and Richard Petersen, that occurred in September 2023 when they helped a client buy a record $19M beachfront estate in Jacksonville, Florida, marking the most expensive sale ever in the Northeast MLS. 
Justin's previous highest deal was for $6.7M up the road in Atlantic Beach in 2020, which he estimates is probably now worth $10M. 
But the story of how Justin and Richard landed this deal is a lesson in never assuming the price is the price. 
When Interest In a $10M Listing Turned Into a $19M Deal
It was an August weekend and Justin was at Disney World with his family. Richard was on duty when the call came in through the Zillow Premier Agent program. The buyer expressed interest in a listing for $10M on the beach.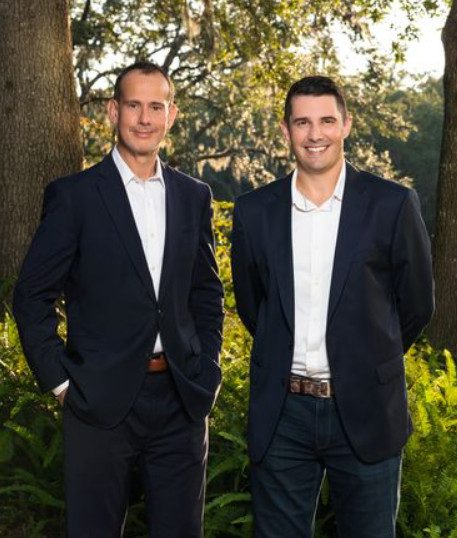 "When we got that call, my daughter and I thought it would be a good idea to go down to the beach the next morning at sunrise and photograph the house. The buyer loved it and wanted to make an offer, but it already had an offer, which was accepted a couple of days later," said Richard.
Not to be discouraged, Richard found another nearby listing – on the beach – for $21.3M.
Significantly more expensive, they both felt confident the property would meet the buyers' expectations considering the location and features. After sending the buyer the listing, Richard asked, 'What do you think of this one?' And he responded with one word: 'Interested.'
Bingo. 
For good measure, Justin and Richard also found another listing on the beach that was more modern in design and architecture. But the $21.3 listing at 801 Ponte Vedra Blvd., Ponte Vedra, Florida, was the one their buyer – and his family – came to love.
"It went from a negative of losing a house to becoming a positive," said Justin. "No question we found our buyer the best available property."
Richard describes the home as very "tasteful" and even "cozy" – not ostentatious – despite its sprawling 9,200 square feet, which includes 6 bedrooms, 7.5 baths, and a four-car garage. It was custom-built in 2016.
Justin and Richard are big believers that hard work and preparation are keys to their success.  
"We create our luck the harder we work," agreed Justin and Richard.  "While we are prepared to hear hundreds of 'no's,' we know when we get that one 'yes' we're prepared to offer a level of service to our prospective buyers that they expect at this price point."
> Read about an Ohio agent's $9.3M land and farm deal
The buyer was concerned about overpaying and owning the most expensive home in the area, but after negotiating a few million off the asking price, Justin also reassured him that Ponte Vedra Beach is a relatively untapped luxury market. To that end, Justin prepared detailed comps for the buyer in conjunction with multiple appraisals about the property's current and potential value.
"I reassured him, 'You're making a good investment, and here are the reasons why."
"The sale is a win for our buyer, but also for the Ponte Vedra Beach community as well," said Richard. Often a buyer will consider multiple coastal cities throughout the state during the home search. It's nice to see a buyer value and appreciate PVB and ultimately choose to live here when they could essentially purchase a property anywhere in the world."
> Learn more about eXp Luxury
Justin concluded that the moral of the story is to always expect the unexpected.
"These calls come in at all kinds of times. You just never know. Each day you might think you have a plan and know what to expect, then a call comes in that changes your day, week, month, or in this case the year," said Justin. 
___________________________
Interested in jump-starting your real estate career? Learn how eXp Realty puts agents first.