The prestigious 2023 RealTrends 500 just teased out that there's "a new sheriff in town and his name is Glenn Sanford." That's right! In a sneak peek leading up to the release of the full RealTrends 500 list for 2023, eXp Realty is No. 1 in transaction sides based on data from 2022.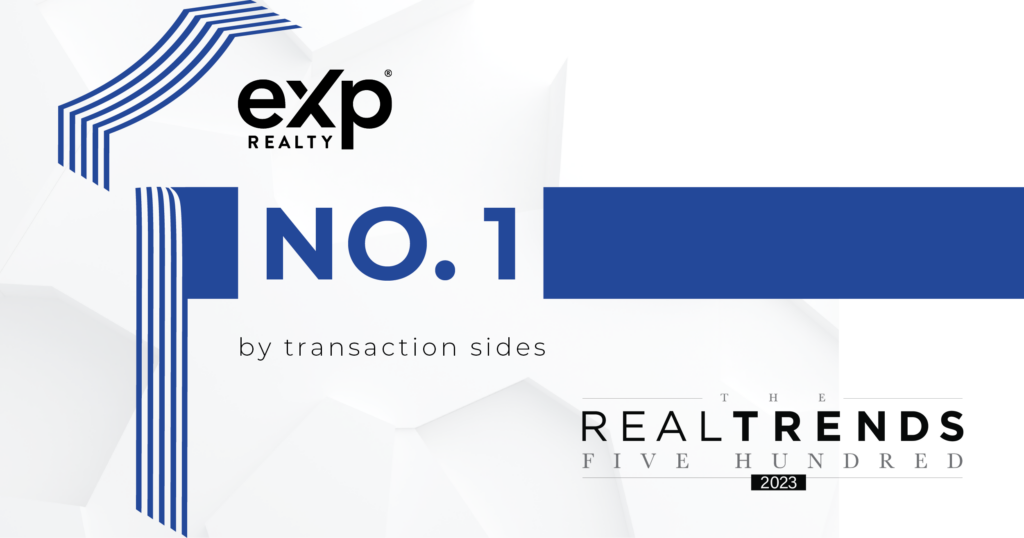 Glenn Sanford, the Founder, CEO and Chairman of eXp World Holdings, just recently took over the role of CEO of eXp Realty. Last year, eXp Realty was No. 3 in sides on the RealTrends list, so this is a tremendous achievement – especially in the face of a market shift. 
Steve Murray, senior advisor to HW Media and the founder of the RealTrends 500 brokerage rankings said, "It is noteworthy that eXp was the only one of the top four firms to grow both its closed transactions and its sales volume in 2022, when sales of existing homes were down significantly."
RealTrends will release its full list on March 24, which will be featured in The Wall Street Journal.
__________
Interested in jump-starting your real estate career? Learn how eXp Realty puts agents first.