After 35 years in the real estate business, Ottawa's Jeff Hooper was doing very well after selling his brokerage, however, he was feeling unfulfilled. He stopped leading, learning and growing. And while he could have retired to spend more time traveling or staying at one of his vacation properties, he knew there was one more big play in him: building a global agent network through eXp Realty.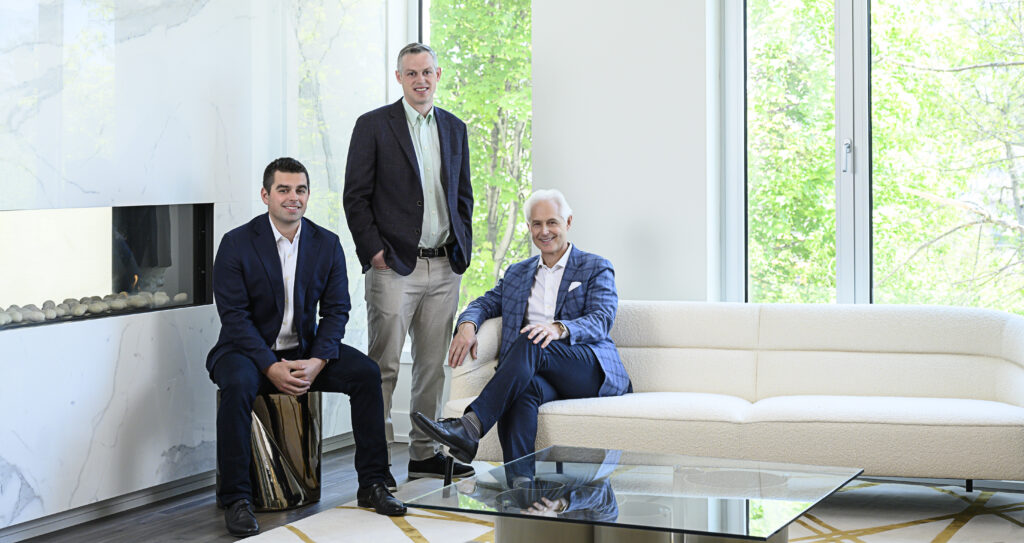 "Let's call it Version 2.0 of Jeff Hooper," he said of his newly formed eXp Realty Hooper Group, which he partners with his two sons, Derek and Mike. 
"I have so much more to give. I've got a lot of experience, knowledge and wisdom to share.
"I was recently at an investment conference and (motivational speaker) Tony Robbins was on the panel. He said, 'Don't retire – rewire!' And it just hit me. I need to give back in my area of competencies, so why am I looking at new things?"
Jeff says he had been watching eXp Realty for a long time, but a non-compete kept him away. Once that expired and he understood eXp's model and its revenue-sharing program, it was a major turning point for him.
Listen to Jeff explain why he joined eXp Realty:
"I know how hard it is to build and run a profitable brokerage," said Jeff, who started a Keller Williams franchise in Ottawa with his wife Margie, growing it to more than 320 agents at its peak – one of the biggest real estate brokerages in the city before selling to RE/MAX in 2016.
>Read why independent brokerages are flocking to eXp Realty
"The risk, liabilities and stress are all increasing for brokers. The eXp model is just an unbelievable opportunity for agents to share in the revenues. My vision is to attract agents to eXp and help them build a six-figure revenue share income and really change their lives. There is a huge opportunity within the eXp system." 
Learn More About Jeff Hooper:
When and why did you join eXp?
"I joined eXp March 30, 2022 and was sponsored by Patrick Ashby. eXp is the new major disruptor in the real estate industry. Its new digital model is agent-centric and is ripe for our time giving agents more freedom and financial opportunities."
How many agents joined you at eXp?
"We have a small but productive team of 4 agents and 2 admin."
How long were you considering the move to eXp?
"I have known about eXp for many years but only considered it seriously about 6 months prior to joining."
What are your impressions of eXp so far?
"We are still adjusting to some new ways to handle admin and communications versus our previous methods. I like the company's attitude to look at continual improvements and there is a desire to please the agent within the brokerage boundaries."
Do you specialize in certain types of real estate?
"We handle residential and investment buyers and sellers in the Ottawa, Ontario area."
Brokerage history:
eXp Realty (March 2022-current)
RE/MAX Hallmark Realty (May 2016-March 2022)
Keller Williams Ottawa Realty (May 2001-April 2016) Sold brokerage to RE/MAX Hallmark Realty
Sutton Group in Ottawa (1992-2000)
RE/MAX Metro City Realty (1987-1991)
Key Stats:
Team Production in 2022: $75,562,000 in volume on 83 units.
RE/MAX Team Platinum Level
Skiing, wake surfing, golf, wine, car and travel enthusiast
Mentor for life and business
__________
Interested in jump-starting your real estate career? Learn how eXp Realty puts agents first.