Nov. 10 Info Webinar Open to All Investors, High-Market Clients, and Agents
Seattle eXp Realty managing broker Ed Laine recently landed a once-in-a-lifetime opportunity, earning exclusive rights in the U.S. and Canada to market 4,500 newly built condo units in Kuala Lumpur, Malaysia, with units starting at $182,545.
IBN Highlands City is a 10-tower "condotel" development and is currently under construction, with the first two towers – or 488 units – ready for occupancy by the end of 2024. It is located in the hilly resort area of the Genting Highlands in Pahang, Malaysia, about 33 miles (53 kilometers) from the country's capital of Kuala Lumpur.
Working international deals is not a new thing to Ed, who has handled joint ventures out of China by helping offshore investors buy real estate in the U.S. But, securing an opportunity like 4,500 listings in one fell swoop is certainly a head-turner. 
"I saw an old friend at EXPCON and he heard about my opportunity and said to me, 'Guess who signed 4,500 listing agreements in one day?'" 
IBN Highlands City Is Located Near Huge Resort and Casino
A big attraction to this development is its desirable proximity 20 minutes away from Resorts World Genting, an enormous popular casino and resort with seven hotels, including the First World Hotel, which once held the Guinness World Record as the largest hotel globally. This resort and casino is visited by 30 million people a year and includes shopping and theme parks, catering to an international clientele. 
> See the development's location on Google Earth
Ed feels IBN Highlands City's brand-new appeal and modern, 5-star rating will easily attract investors and travelers for its proximity to the casino and resort.
"Most Asian countries don't allow gambling – Malaysia does," said Ed. "And that's why this big Sky Casino is there. Asian gamblers have to travel to Malaysia to enjoy gambling. I'm guessing many of the units will be sold to Asian buyers."
Webinar Details – Nov. 10, 2023
To learn more about this potential investment, join this 90-minute webinar.
Who can attend – Investors, real estate agents and anyone interested in investing in this condo development
What – Investor webinar for IBN Highlands City investment
Where  – www.zoomwithed.com
When – Nov. 10, 2023 at 6 p.m. PT; 8 p.m. CT; 9 p.m. ET
Webinar Cost: Free
Ed Landed the Deal in a Surprising Turn of Events
The back story of how Ed came to land this deal could be the bigger story. Ed teaches a 90-hour real estate class in the Seattle area for aspiring agents. In his class was a Chinese woman, Angela Lu Huang, who reached out to Ed to further the conversation about real estate. He came to learn that she didn't take his class to get her real estate license, but to "learn how real estate is sold in the United States." After several meetings, she soon revealed she was the developer of this 4,500-unit development in Malaysia.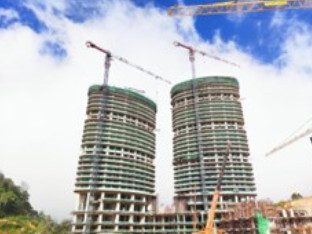 "The funniest part was that I was thinking that I should recruit her to be a Realtor on my team, only to find out that she had no interest in getting her license," said Ed. "So, I pivoted to explaining why I would be a good person to help her sell these units here, in North America (because of my international experience and being part of eXp Realty, which has 88,000 Realtors around the world). It just goes to show that you never know who you are speaking with until you show an interest in THEM. This is why I always try to treat everyone I meet with respect and dignity." 
Ed joined eXp Realty in January 2022 and has sold over 2,500 homes for a sales volume of over $1.6 billion in his 36-year career – including an $11 million listing for a single-family residence in 2020 on the top of Seattle's desired Queen Anne neighborhood. The home also has the distinction of being the setting for the opening shot of the TV show, "Frasier." Before joining eXp, he owned his own independent real estate company for 18 years.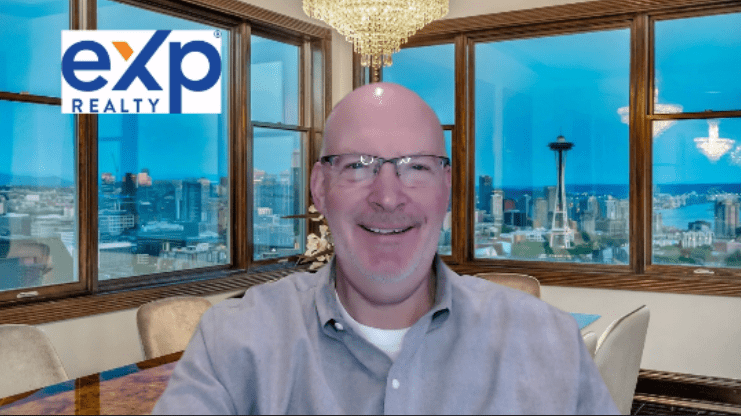 Details About IBN Highlands City:
The 4,500 fully furnished condos are available in two different layouts and prices and investors are guaranteed up to a 7% return on their rental investment. Details below:
Fully furnished units
Tower 1 – 28 floors (244 units)
Tower 2 – 28 floors (244 units)
Four elevators in each tower
Unit A – 1,184 sq ft, 2 BD/1BA, $283,355 (USD)
Unit B – 893 sq ft, 2 BD/2BA, $213,532 (USD)
Unit C — 1,345 sq ft. 3 BD/3BA, $307,357 (USD)
Unit D — 753 sq ft, 1 BD/1BA, $188,773 (USD)
Up to a 7% Guaranteed Rental Return (GRR) for nine years
5 infinity-edge pools on 26th floors
Each unit has a 180-degree balcony.
Sky garden contains several tiers of terraces planted with various types of plants. 
IBN Highlands City will be managed by Gloria Hotels & Resorts in the UK. It will be operated as a 5-star hotel, completely furnished.
In the yin-and-yang-designed center of the complex is the 300,000-square foot convention center, which will have space for up to 10,000 convention attendees. It will also contain shops and restaurants. Construction is scheduled to begin in 2025.
"I'm expecting that the U.S. economy is so volatile and the banking sector is a little concerning to the average high-net-worth individual, so moving some of their money offshore would be a smart move for them and being secured by real estate makes it that much better. Especially being guaranteed a return," said Ed.