Two powerhouses in the competitive San Diego real estate market have combined forces earlier this year and the results are already coming in. Amber Welch Homes and The Burner Team merged in January 2023 to create HOMEBASE Real Estate, a 30-agent team that is on track to close more than $100 million in sales this year.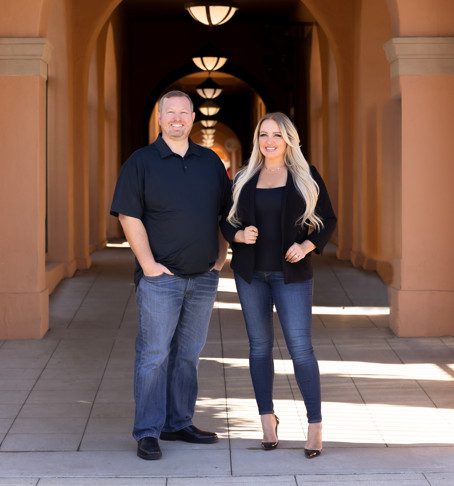 The leaders behind the merger are both native San Diegans: Amber Welch and Ron Burner.
Amber began her career in corporate sales, rising to the level of vice president for a national firm. She transferred those skills into the real estate industry in 2018, founding the Amber Welch Homes team, comprised of three women in 2020. 
Ron also has a similar background in sales management positions with mega-brands including Pepsi and Dr. Pepper. He founded The Burner Team in 2019, finding quick success in building an online lead model that has proven powerful in today's digital age. 
Mega ICON Status Already Paying Dividends
Amber and Ron had been in talks for some time before officially joining forces in January 2023. HOMEBASE was awarded the prestigious status of Mega ICON Team by eXp Realty, offering game-changing perks for agents in the San Diego area. 
One of the most significant benefits of this achievement is the lowered agent cap, which has been slashed in half to just $4,000 per year. This means that HOMEBASE team members can reach their cap faster and earn more throughout the year. The previous cap of $8,000 has been effectively reduced, opening up unprecedented financial opportunities for agents. 
"We understand the challenges agents face," said Amber. "Finances shouldn't be one of them. From day one we've hustled to reach Mega ICON status for our agents, build support systems to grow their businesses, and create a collaborative team culture that's nearly impossible to find with other large teams." 
With over 30 agents, HOMEBASE is projected to save its agents a combined $120,000 that would have otherwise been paid toward the broker cap. In addition, agents can benefit from a lower transaction fee of $75 per transaction, compared to the previous fee of $250.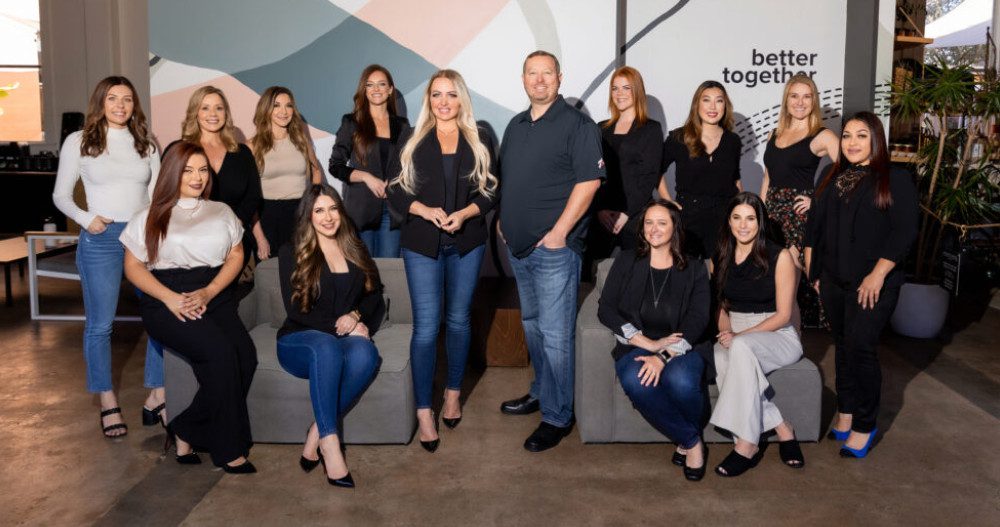 HOMEBASE on Track To Close $100M in Sales in 2023
The growth of HOMEBASE has been nothing short of remarkable. The merger has provided additional opportunities for both teams, including competitive splits, a consistent flow of buyer and seller leads, and access to cutting-edge resources. These resources include valuable agent training, inside sales agents, transaction manager/coordinator, marketing department, CRM, team office, mentorship programs, and more. 
The accomplishments of HOMEBASE speak for themselves: 
$100 million in sales by the end of 2023 (Jan-Dec)
125 homes sold by the end of 2023 (Jan-Dec) 
100% growth in sales volume from 2022-2023 
Awarded Top 1% of San Diego Realtors by R.E.A.L. Awards
#1 Zillow Premier Agent Partners in San Diego 
Awarded 'Best of Zillow' 
Recognized as Zillow Top Agents 
This is just the beginning for HOMEBASE. The team expanded into Texas in early 2023 with two agents and is actively hiring agents in both California and Texas. With more groundbreaking announcements on the horizon, this innovative team continues to redefine the real estate landscape.
___________________________
Interested in jump-starting your real estate career? Learn how eXp Realty puts agents first.