Revolutionary quick commissions payment solution sets new industry standard in Canada
eXp Realty's revolutionary eXpress Pay program for eXp Canada agents is a groundbreaking approach designed to expedite commission payouts in ways previously unimagined. That's because eXpress Pay enables agents to be paid within 24 hours after closing, which is unheard of in the real estate industry.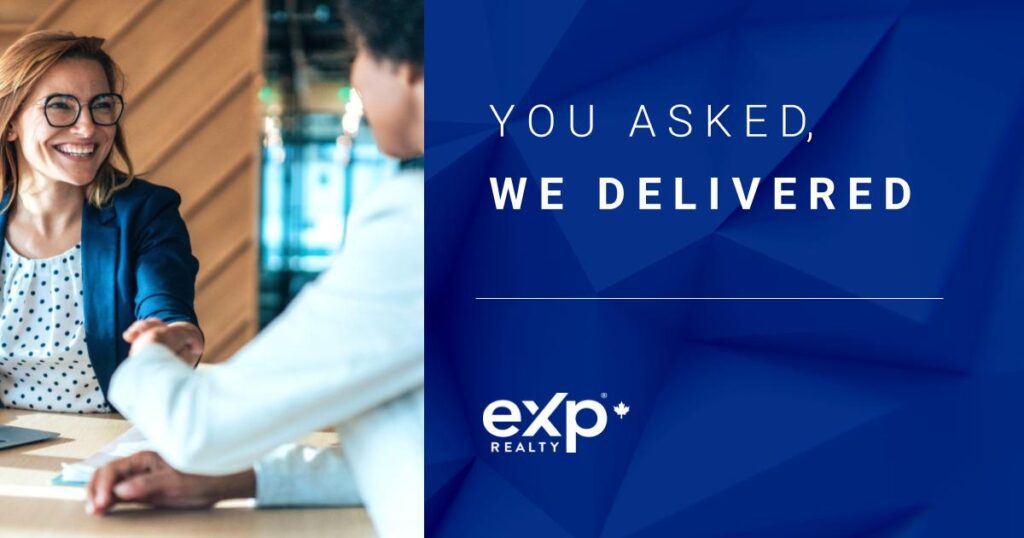 Responding to agents' requests, eXp Realty's aim for this initiative was to eliminate the conventional waiting period for commission disbursements. With the program in place, agents have been bidding farewell to the frustrations of delayed payments and uncertainties tied to transaction finalizations. With eXpress Pay, eXp agents' hard-earned commissions are transferred to them at an accelerated pace!
Key Benefits of eXpress Pay
eXpress Pay is loaded with benefits that empower agents to enjoy major advantages:
Speedier Commissions: The period of extended waiting is over. eXpress Pay eliminates delayed commission processing, ushering in a new era of swift payouts that bypasses conventional waiting.
Effortless Workflow: Designed with a focus on user-friendliness, the eXpress Pay process is simple and easy to use. With a few clicks on the transaction management platform and uploading necessary documentation, agents can swiftly wrap up their end of the process. The eXpress Pay system takes care of the remaining steps, ensuring that commissions arrive in agents' accounts without delay.
Time Maximization: The efficiency of eXpress Pay enables agents to focus on developing client relationships and reinvesting in their business promptly rather than waiting for a commission check.
Unwavering Certainty: No more worries linked to cheque clearances and transaction finalizations. eXpress Pay introduces a sense of assurance into commission payouts, exchanging uncertainty for confidence.
eXp Realty's Commitment to Agents
eXpress Pay is an embodiment of eXp's unwavering commitment to fulfilling the needs of its valued agents. This transformative feature underscores eXp's dedication to empowering its agents and equipping them with the necessary tools for their success.
Important Note: A reminder to all agents that regulatory documentation must be uploaded to the transaction management system no later than 5 p.m. on the day preceding the closing. Additional provincial prerequisites are to be duly considered. It's also imperative to note that while eXpress Pay is set to revolutionize commission payouts, certain categories remain outside its scope. Notably, new build construction, leases, rentals, and referrals are currently exempted from eXpress Pay benefits.
____________
Ready to jumpstart your real estate business in Canada? Learn how eXp Canada can help you grow, own and achieve your ultimate freedom.