eXp Commercial is becoming a formidable division within eXp World Holdings, witnessing impressive deals in the past year, as well as attracting talented advisors to its stable. And now, the inaugural Agent Advisory Council (AAC) has been established, which will continue to help build its foothold in the commercial space.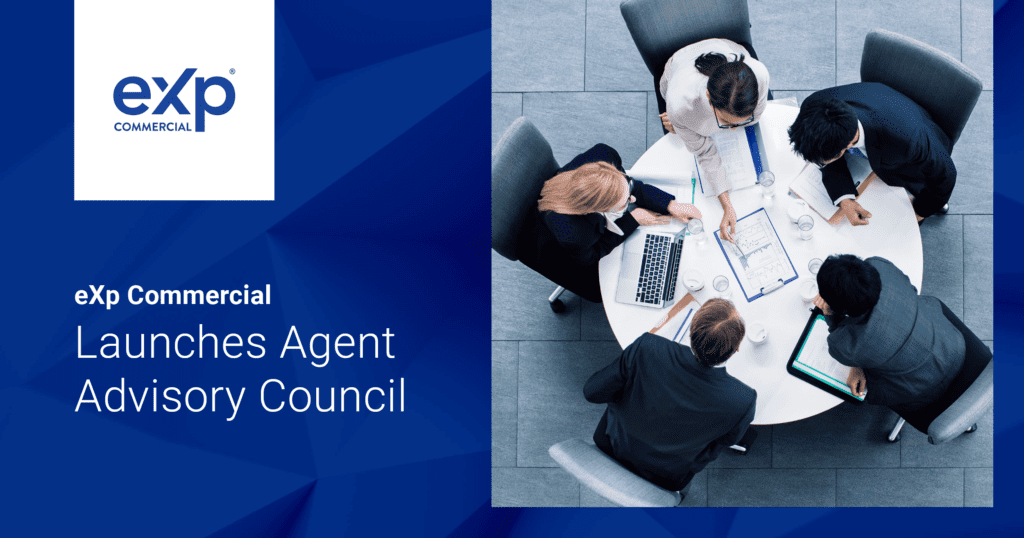 The overall goal of the eXp Commercial AAC is to ensure the "Voice of the Commercial Agent" is represented among eXp leadership. The AAC will have the opportunity to provide input on the future direction of eXp Commercial in liaison with eXp leadership.
The inaugural members are all active eXp Commercial agents. They are:
Chad Massaker – Chairman
Billy Spain – Co-Chair
Dr. William Mustafa
Michael Omara
Todd Mcantosh
Michelle Pauley
Jerad Graham
Paul Frank
Sean Palmer
Calvin Wong
Members of the AAC are selected by a vetting committee through an application process and half of the members will serve a 12-month term and the other half, a 24-month term to keep new members coming in and fresh ideas flowing. 
The eXp Commercial AAC will meet at least once a month in eXp World or another designated platform and will attend regularly scheduled meetings with eXp leadership.
___________________________
Ready to build your career in commercial real estate? Learn more about eXp Commercial.